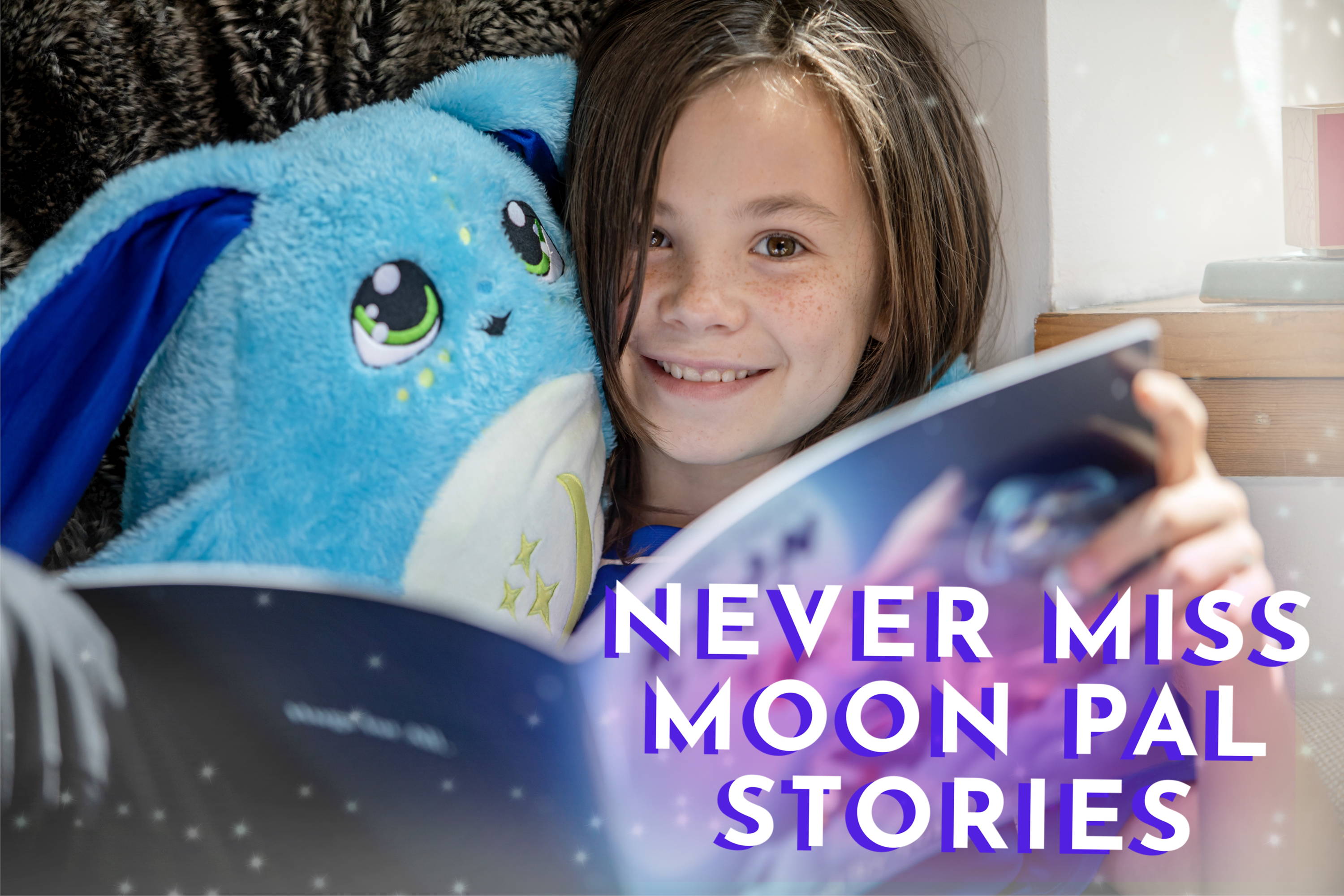 ---
A MAGICAL STORY

FILLED
WITH ADVENTURE
EVERY 3 MONTHS IN 2022
---
($40.80/1 year billed now)
---
Get each Limited Edition printed Volume delivered straight to your door
Stay tuned for the next adventure! Get new stories every 3 months starting in 2022
---
---
---
Now you can join The Mighty Magical World of Moon Pals! Meet Mother Moon, battle the Shadow King, and follow the Moon Pals as they seek out adventures, rescue Earth, and spread Love with their magical hugs!

Opt-in for one year's worth of stories now and get exclusive access to beautifully illustrated, limited edition, quarterly comic books featuring the amazing and fantastical deeds of our beloved Moon Pals.
 
Each book ships straight to your door and features the incredible, original artwork of Zachary Gladwin.
Subscribe NOW for 40% off and to secure your copy today!
---
---
---
Moon Pals live on the Moon and, with the help of Mother Moon, spend all night watching over Earth to protect it from evil!
If trouble arises, or someone is in need, the Moon Pals swoop down to Earth and save the day with their mighty magical hugs, filled with mystical healing powers from the Moon.
Moon Pal stories are the perfect bedtime story to escape into your dreams and be reminded that LOVE is the most powerful force in the Universe.
---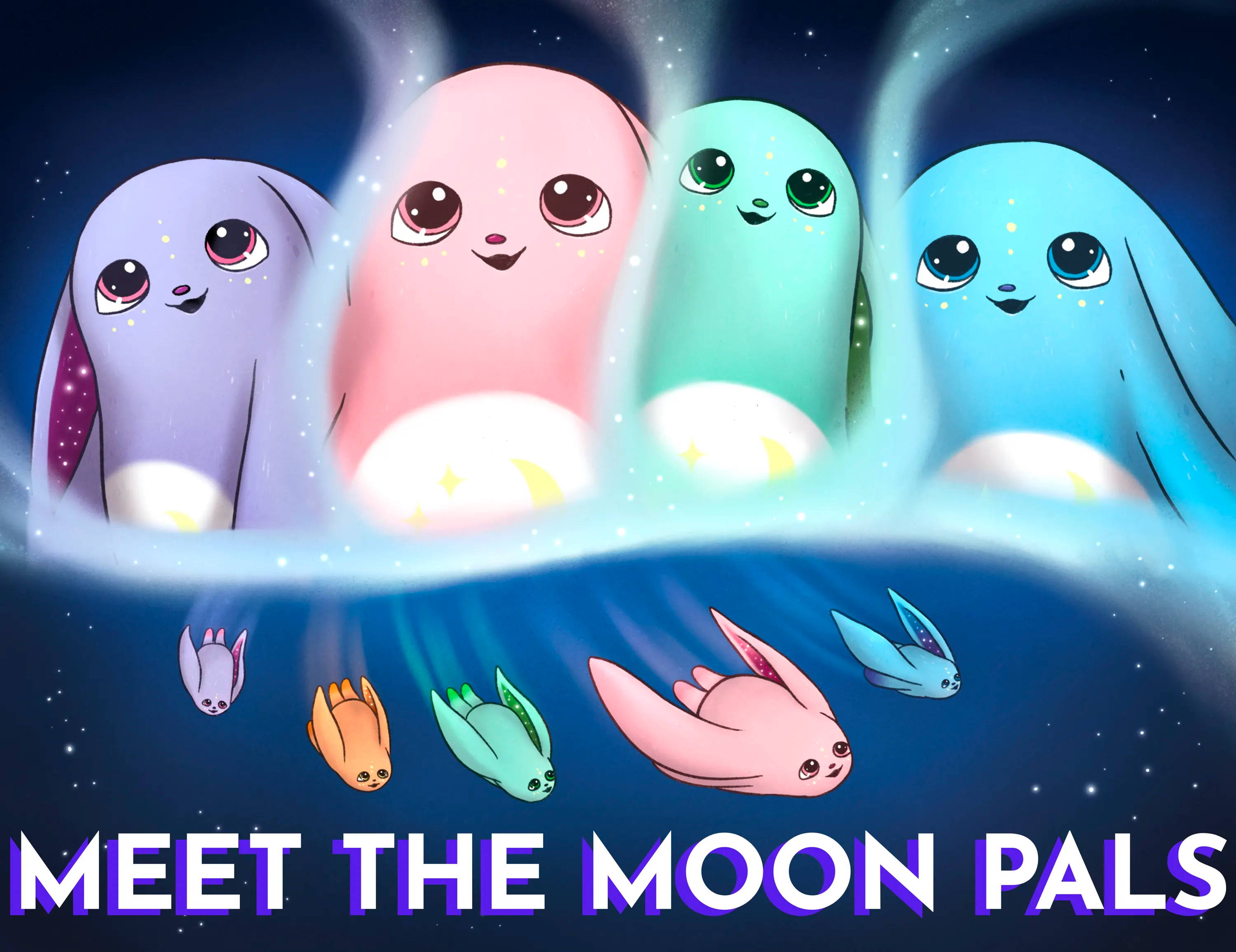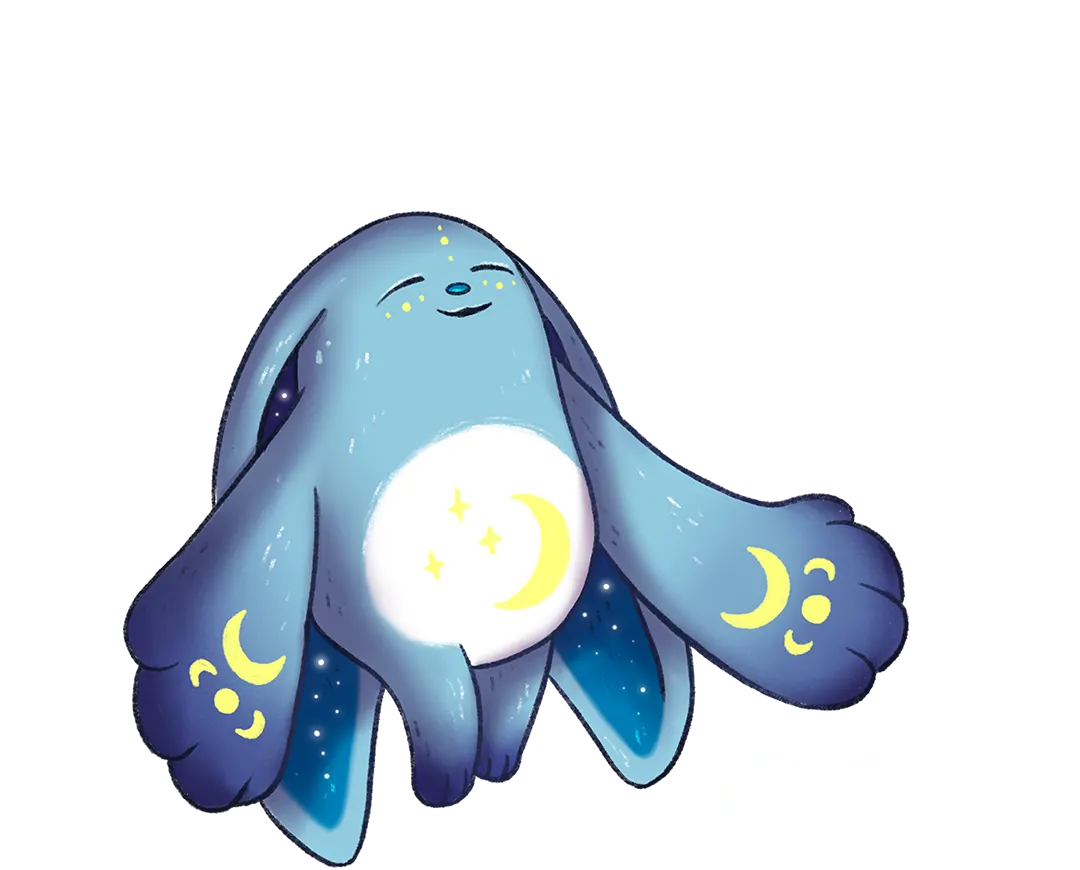 ---
Free-flowing and adaptable Bo was granted the Moon Power of Water from Mother Moon. Bo always tries to see things from another point of view and is filled with Peace and UNDERSTANDING.
---
---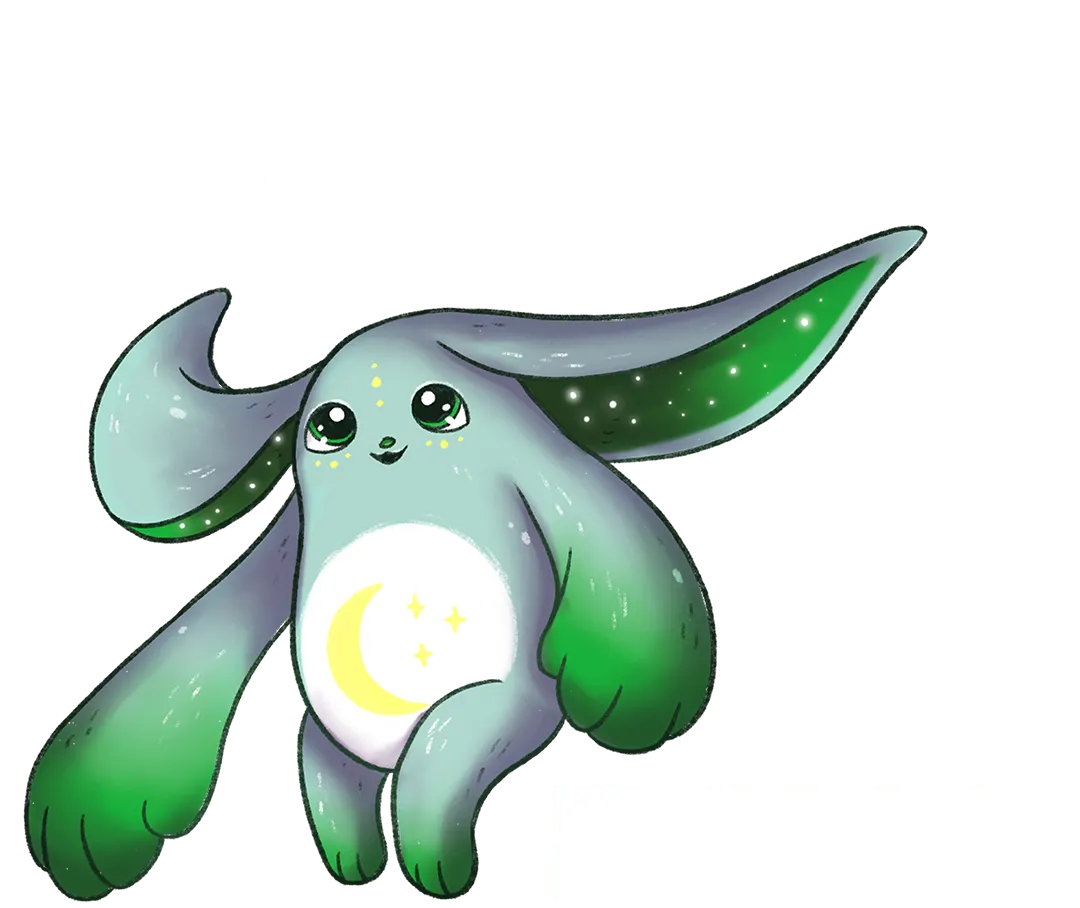 ---
Mother Moon entrusted noble Echo with the Moon Power of Nature. Perceptive Echo knows we're all in this together and is filled with Patience and COMPASSION.
---
---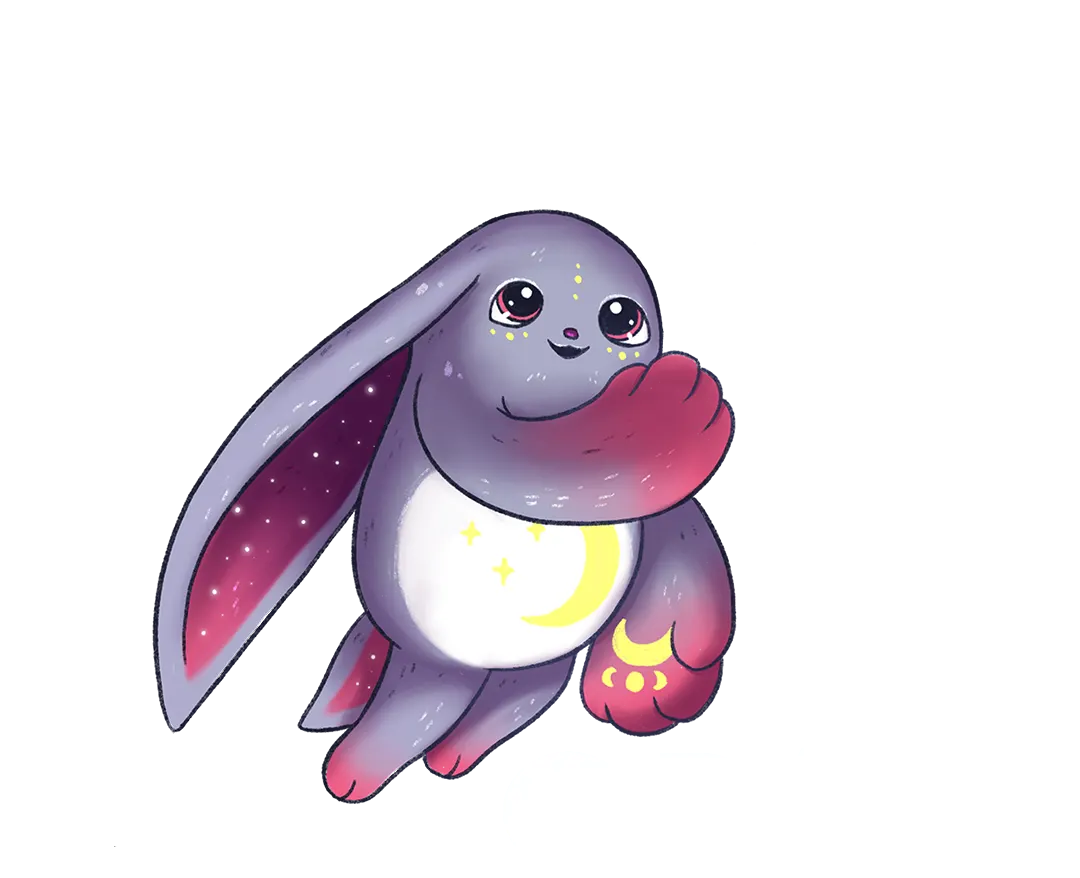 ---
Breezy and smiling, Opal was granted the Moon Power of Wind from Mother Moon. Thankful Opal is quick to look on the bright side and is filled with Hope and IMAGINATION.
---
---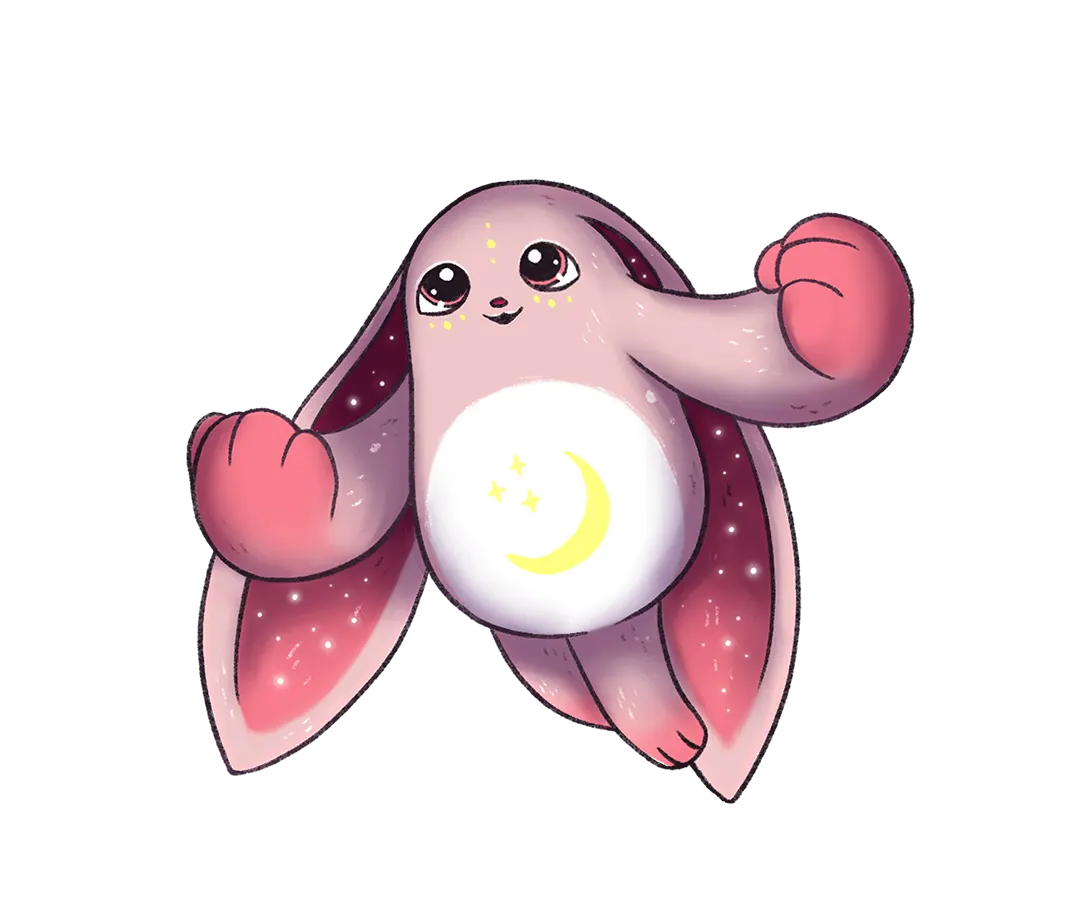 ---
Bursting with brightness and strength, Mylo is never afraid to do the right thing. Mother Moon granted Mylo powerful Moon Fire Energy for Honesty and COURAGE.
---
---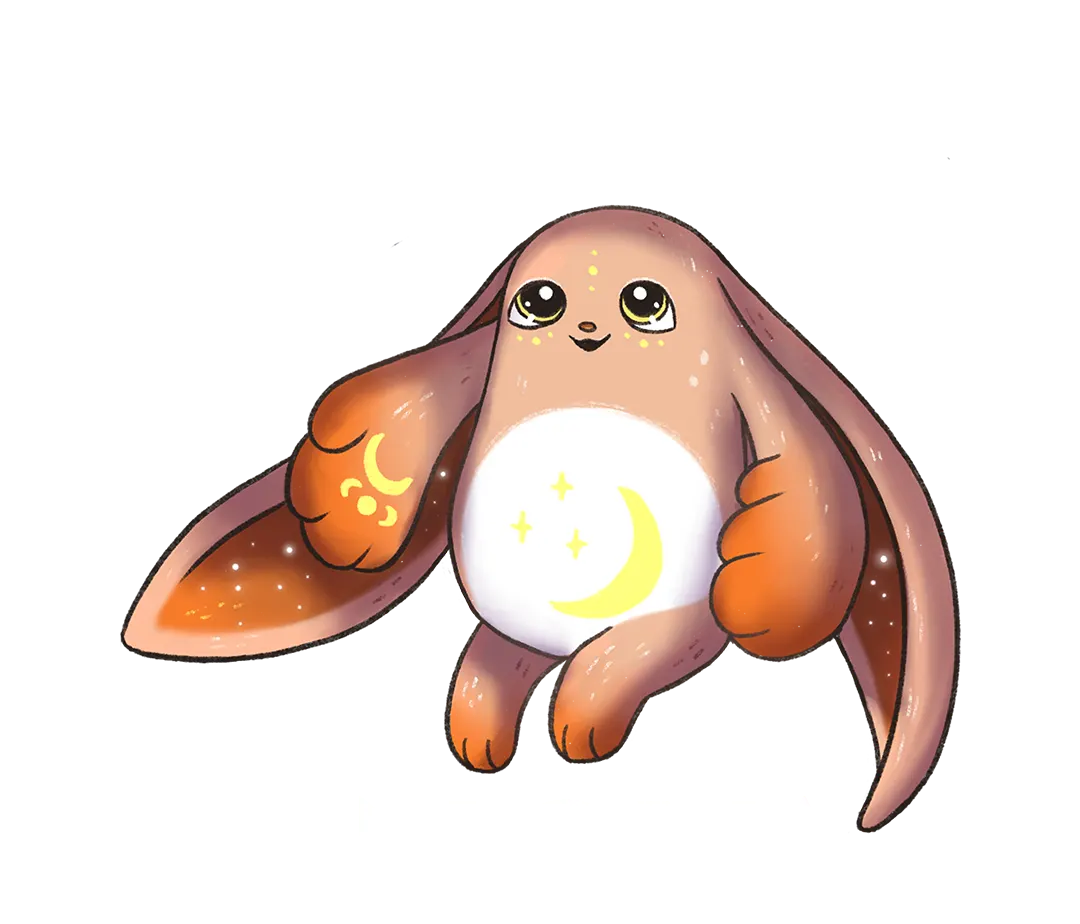 ---
Clever Nova was given the Moon Power of Lightning from Mother Moon. Always ready to learn, Nova quickly snaps into action to solve problems and is filled with Curiosity and INTELLIGENCE.
---
---
"WHEN YOU SEE MOTHER MOON'S LIGHT SHINE DOWN ON EARTH, YOU CAN BE SURE MOTHER MOON AND THE MOON PALS ARE WORKING HARD TO KEEP YOU SAFE AND PROTECT YOU THROUGH THE NIGHT."